When you phone a professional roofer about your damaged roof, they arrive to make an estimate of the damages and provide you with a quote on the repairs or roof replacement. You might wonder how a roofer decides whether you need to repair or replace roof shingles to get your home's roof back up to par.
These roofing professionals don't tell everyone they need a new roof. They study your roofing situation and create their repair estimate according to the damage. If you know what they look for and the signs of needing a new roof instead of roof repairs, you can prepare yourself for the roofer's quotes. Try to get three estimates from various licensed contractors in your area.
1. Wear Damage vs. Event Damage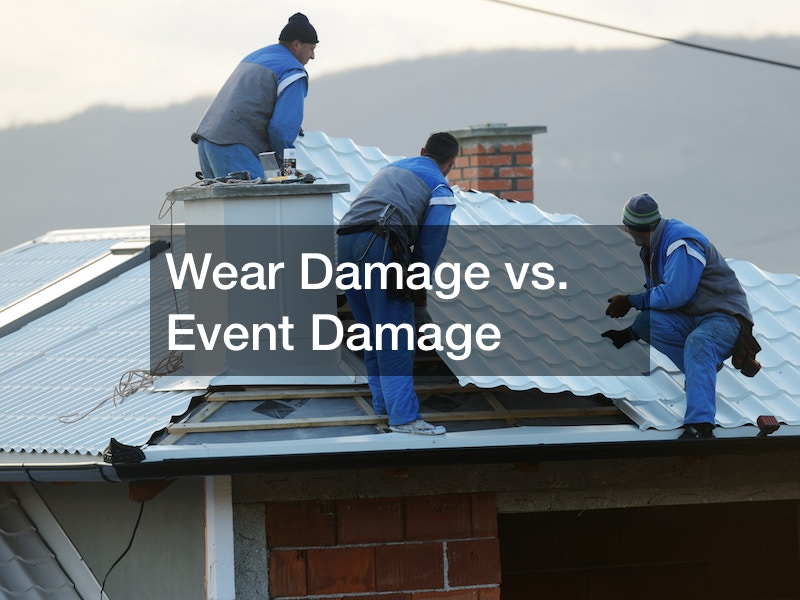 Roofs last different lengths of time depending on their type. For instance, a metal roof typically lasts about 50 years, but an asphalt shingle roof only makes it about 15 years. If a portion of your roof sustained damage in an event and otherwise looks good, the roofing services company usually answers the question of whether to repair or replace roof shingles with 'repair them.' But, if your asphalt roof sustained wear and tear damage and has reached or surpassed the age of 15 years, the roofer recommends replacement.
What's the difference between event damage and wear damage? Event damage comes from a one-time event like a fallen tree limb or tree or a storm, but wear damage happens over time, eroding granules off the shingles.
2. Widespread Damage vs. Isolated Damage
If a limb falling damaged a small section of the roof, such as a few feet of space over the foyer or bathroom, your local roofing contractor usually recommends repairs. Isolated damage can easily get patched as long as the rest of the roof remains in good condition. Conversely, they'll answer replace it when asked whether to repair or replace roof shingles if a lot of the roof sustained damage or it has reached replacement age.
To keep the roof and only repair a small part, the rest of the roof should remain undamaged and look great. Although conducting a quote concerning storm damage service, if the roofer notices asphalt roof shingles that began cupping at the edges, crack, slop out of place, or come off, they will say they need replacing. If they lose granules of the shingle material, they need replacing.
3. You Plan to Sell Your Home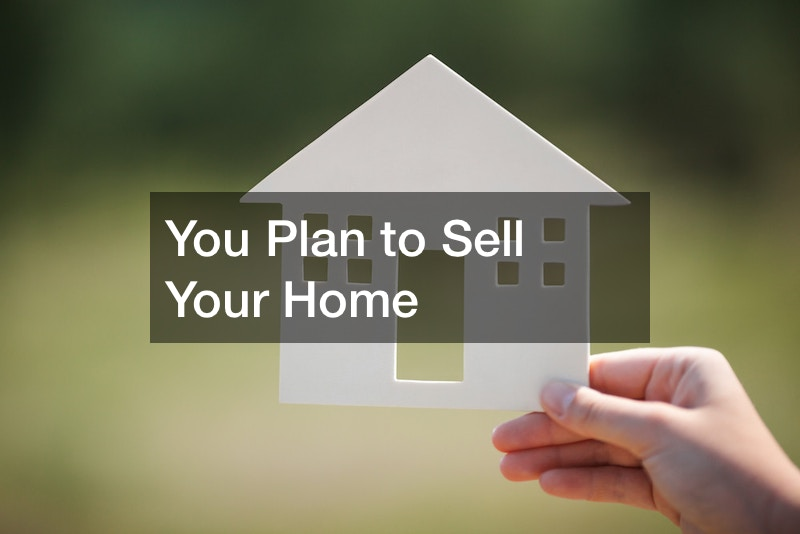 Although it sounds odd if you plan to move to a new home soon and will sell your current abode, replace the roof. A buyer might notice a patched roof and think negatively of it, but a resplendent new roof sparkles, so much that you earn money back from putting it in. The typical homeowner earns about 60% of a new roof's expense back at the home's sale.
Different batches of roofing shingles can come out in slightly different colors. It's enough to spot the patch from the road or yard. This can detract from the home, but a new roof provides a uniform cover for the home and increases its curb appeal.
4. Repairs Prove More Efficient
If the roof needs attention immediately, but the roofers in town remain swamped with work, they may suggest emergency repairs. You might really need a roof replacement, but another storm will hit in a day or so, or no one remains available to install a new roof because a storm did widespread damage. The answer to repair or replace roof shingles for the long term remains a new roof, but your local roofers may suggest repairs first.
Making emergency repairs stops the leak and patches the damage. It stops further damage from happening to your roof and halts your compromised roof from undergoing worse damage in the next storm. Your roofer may cover your damage snuggly with a tarp while they gather the appropriate asphalt shingles to make repairs. The tarp offers minimal protection for a day while they gather their crew and match your current roofing materials.
Although it may seem better for your budget to wait until the roofing contractors can make a complete installation of a new roof, it can cost you more to put it off. The temporary patch that goes on before the new roof gets installed, makes sure that a minor problem does not become a major one. That small damage lets water through to the roof deck, and the wood planks beneath your shingles. Water reaching the roof deck can cause water damage or rot; reaching the interior of your attic can cause mildew or mold to grow.
That tertiary damage of rotted roofing deck or mold in the attic requires more repairs. In the case of a mold problem, it requires a second contractor to eradicate the fungus growing in the home. Mold creates a serious health issue that can cause respiratory illnesses and irritate chronic conditions, such as asthma.
The roofing services that answer your question of whether to repair or replace roof shingles with "both" want to save your roof and help you avoid serious damage. This rare answer does cost more than just repairs or only a roof installation, but over the long-term, it serves you better. Roofers only give this answer when faced with a quickly building situation, like a winter storm or hurricane, that would cause widespread damage without the asphalt shingle patch in place.
5. Always Replace if the Roof Reached Above 10 Years of Age and Shows It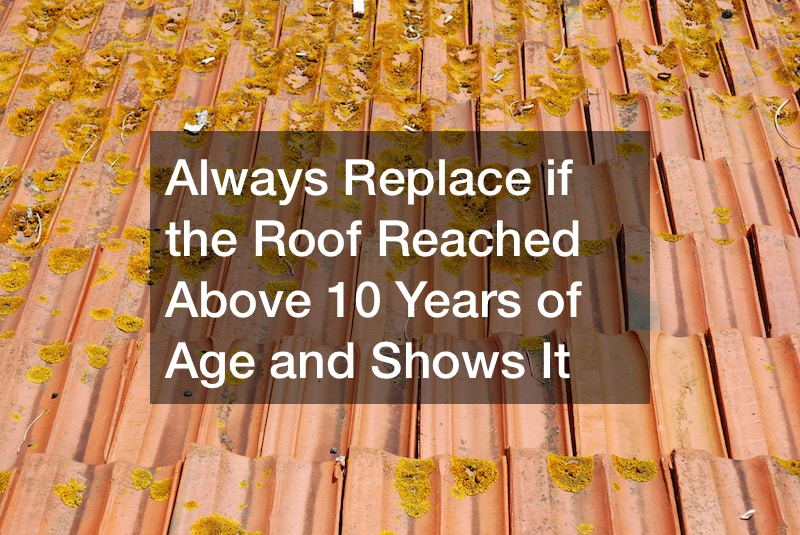 By ten years old, an asphalt shingle roof that started to show its age needs replacing if it undergoes leak damage. The closer the roof's age to 15, the more need exists to replace it. Other damage also means a homeowner needs to replace their older roof. Let's consider those situations:
Wear and tear on an older roof indicates the need for a roof replacement. Bare spots, curling or crumbling shingles, or lots of missing shingles indicate a need to replace the roof.
If the curb appeal has gone and the roof looks bad from the street, replace it.
When the manufacturer no longer makes the color or type of shingles you own, a patch job won't work. You'll need a tear-off and replacement job with all new shingles or a new type of roof.
When damage occurs to a large portion of the roof, go for a replacement roof. Repairing a large section might cost more than a replacement or close to it. The replacement increases the home's value.
Roof deck damage occurred. The roofer needs to tear off all of the shingles to determine the extent of the roofing deck damage.
Regardless of the roof's age, if insurance or the roofing warranty covers it, go for the roof replacement! You'll increase the home's value.
6. Manufacturer's or Installer's Warranty Coverage Applies
Sometimes, your installer gets a bad batch of shingles and you must use the manufacturer's warranty to obtain your repairs. These warranties typically last 10 to 15 years. The installer's warranty usually lasts between one to five years. Some companies offer longer installer warranties when the roofer has completed their certification program or the roof features architectural shingles.
Tips on Finding the Best Roofer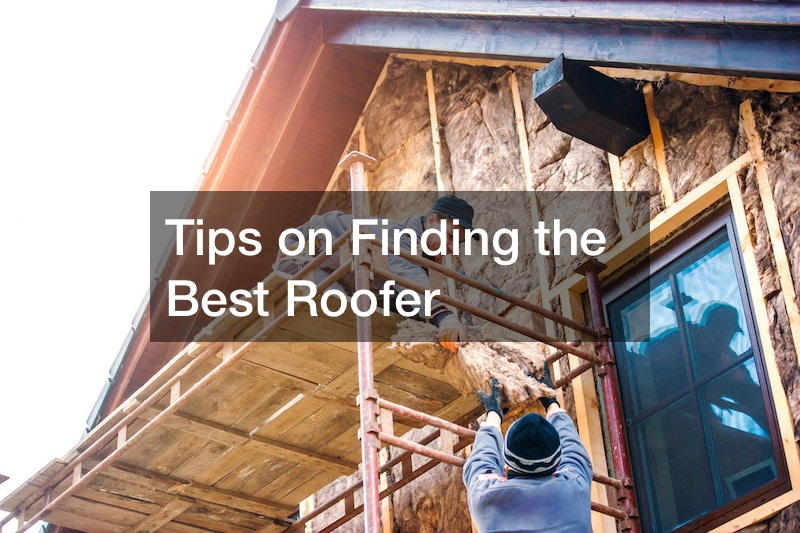 A homeowner won't know whether you need to repair or replace roof shingles until you obtain quotes. Finding the right businesses for these quotes matters. Prioritize obtaining quotes from residential roof installation companies. These businesses specialize in roofing homes, businesses.
Commercial roofers don't typically repair or replace roof shingles. Most business buildings either use built-up roofing (BUR) or metal roofing. BUR looks either all white, gray, or black. It resembles tar and goes on similar to paint applied with a roller.
Don't waste your time calling a commercial roofer. A homeowner in need of a new asphalt shingle roof needs an expert in that type of roof. Search for a roofer who specializes in residential asphalt roofing and who earned an installation certification from the manufacturer of your current roof. That way, if the home only needs roof repairs, instead of a roof replacement, they can get the right materials.
In some areas, your roofing manufacturer may only offer one or two installers. Look at other roofing materials manufacturers to find other options similar to the roof you currently have, in case a patch would fix everything. In rural areas, you may not have the luxury of an installer who completed the certifications, so choose any licensed professional residential roofer for obtaining quotes.
Other Ways to Find Roofers
Rather than cast a wide net by searching online, phone your insurance company. They typically have roof services with which they regularly work and can tell you who does a good job. If you need to file a claim on your home insurance, you will need quotes to provide to them that show why you should repair or replace roof shingles. By speaking with a roofer they work with regularly, you create a shortcut to getting your home repaired.
Ask family and friends who they used for roofing needs. Whether they used someone for roofing replacements or repairs does not matter because you don't know yet whether you need to repair or replace roof shingles. In the end, you just need two or three roofers to come to your home and examine the problem.
How to Know Which Quote to Choose
When you don't know whether to repair or replace roof shingles, your quotes from the roofers tell you. All three quotes should tell you the same thing and only vary a little in cost. If one quote varies a lot in cost, coming in a lot cheaper, they use inferior materials.
All construction trades have a union. Most construction professionals belong to these unions. The unions set the amount per hour each trade earns. That means, they cannot cut you a break on the labor, so a significantly lower quote means they cut costs on materials.
Typically, all three roofers will agree on whether to repair or replace roof shingles. That's because they all go through the same training and amass the same experience. All three quotes, therefore, should provide the same answer.
Overall Signs the Roofers Consider
Roofers conduct a full roof inspection to determine the problem or problems with your roof. They may start at the point where you noticed a leak, but they won't only look there. That's because the place a leak appears on the interior of the home does not indicate where it appears in the roofing above.
A roofer pro examines the exterior and interior of the roof. They also examine the attic of the home. Although a roofer will walk across the home's roof to examine it for damage, a homeowner should not try this.
What kinds of things do these roofers check for that indicate damage? They examine the quality of the shingles and look for missing shingles or loose ones. On the roof, they look for worn or torn flashing, especially where the roof connects to the chimney.
Inside the attic or upper crawlspace, the roofer checks for roofing deck damage, including water damage, mold, rot, etc. They also check the insulation to ensure that the insulation doesn't cover the soffits. Inexperienced insulation installers cover the soffits, resulting in moisture collecting in the roof. The soffits provide much-needed ventilation for the roof and without this, mildew and mold can easily develop.
Preventing damages costs nothing. Every year a home's roof needs a professional inspection. Most roofers offer these inspections for free. Take advantage of this service to find out how your roof holds up.
Finding Out Whether the Roof Needs Repairs or Replacement
Although repairs or replacement costs money, finding out which you need costs nothing. Neither does a full roof inspection in most areas or the detailed quotes to provide your insurance company. Check your insurance and warranty to find out if either covers the damage, so you can further reduce out-of-pocket expenses.
When you phone a professional roofer about your damaged roof, they arrive to make an estimate of the damages and provide you with a quote on the repairs or roof replacement. You might wonder how a roofer